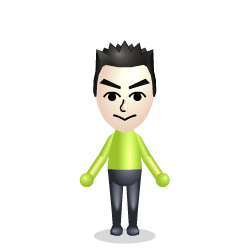 Alan
is a high school teenager who did not had any appearance in one of Guyisbackable's videos. He is a 14 year old boy and he mainly goes to ROFL School in the Republic of Guy. He was born on May 17, 2000. His voice was Speakonia Male 7 and his favorite color is light green. He is best known for eating at McDonald's and riding bicycles around the whole city without his parents and/or friends.
Also known as Microsoft John or Radar Overseer Alan.
Personality behavior
Alan is the neutral guy who does not read Funny Windows Errors of 2013, or even the original Funny Windows Errors made by some TTS fans. He mostly likes hamburgers, but not pizzas and tacos. Even he tries to keep healthy, most of his friends help him. He reads some signs and laughs at most of them.
Althrough he did no made any appearances in Guyisbackable's videos, he will be known as Microsoft Sam's friend, sometimes the antagonist.
Funny Windows Errors
Alan does not read any of the funny Windows errors. Instantly, during the summer break of 2014, Guyisbackable will make a short series of 9 episodes, replacing Microsoft Sam with Alan, named "Alan reads Funny Windows Errors of 2013" and starring all the recurring characters in these series. The series that star Sam, will return after the production of the series that replace Sam with Alan. As a return to Microsoft Sam on Guyisbackable, Alan will also star in the separate series "Microsoft Sam and Alan Read Funny Windows Errors of 2013", that will be done after the very end of "Microsoft Sam Reads Funny Windows Errors of 2013", also known as the series finale.
Ad blocker interference detected!
Wikia is a free-to-use site that makes money from advertising. We have a modified experience for viewers using ad blockers

Wikia is not accessible if you've made further modifications. Remove the custom ad blocker rule(s) and the page will load as expected.