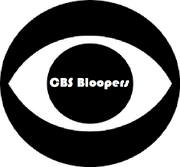 CBS Bloopers is another Logo Blooper series created on May 23rd, 2017. Got inspired by Davemadson's PBS Bloopers. He loves CBS, so this is why he did this.
Characters: Microsoft Sam, Microsoft Mike, Microsoft Mary, Samantha, Radar Overseer Scotty, Kate Reynolds, Microsoft Pete, Microsoft Anna, Carl McAllen, Natalie McGee, Flo Rida, Trick Daddy, Usher, Akon, DJ Khaled, Rick Ross, Busta Rhymes, Brisco, Taio Cruz, T-Pain, P. Diddy, Fat Joe, E-40, Ace Hood, Chris Brown, Alex Bartolo, Mel, Felicity, Owen Nelson (TruCallingCBS202)
Newcomers: Nicki Minaj, Twilight Sparkle, Everfore
Episodes:
Season 1:
Episode 1: 2008 CBS Productions logo. YouTube: May 23rd, 2017. Vidme: May 23rd, 2018
Episode 2: 2000 CBS ID. YouTube: June 13th, 2017. Vidme: June 13th, 2018
Episode 3: 1992 CBS ID. YouTube: July 9th, 2017. Vidme: July 9th, 2018
Ad blocker interference detected!
Wikia is a free-to-use site that makes money from advertising. We have a modified experience for viewers using ad blockers

Wikia is not accessible if you've made further modifications. Remove the custom ad blocker rule(s) and the page will load as expected.