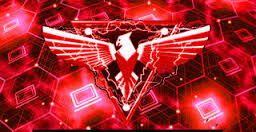 The GTFBR is a top secret Galactic-Conquest Empire that dreads for destruction. They are focused on taking down the Empires of Minecraft Republic, Japan, FinLOL, ERS, South My, ER88TV, and TB101. They were successful to destroying the MR, ER88TV, and TM7654 Tower. TrickyMario7654 luckily escaped the GTFBR's Intergalactic destruction of the Milky Way. Microsoft Sam goes into the Galactius Spaceship-Station with a group of spies and succeeds in killing the Commander of it. Thunderbirds79TV's MS Sam and Mike were captured along with Spy Initiar, then are executed by Airlock Evacuation.
Ad blocker interference detected!
Wikia is a free-to-use site that makes money from advertising. We have a modified experience for viewers using ad blockers

Wikia is not accessible if you've made further modifications. Remove the custom ad blocker rule(s) and the page will load as expected.