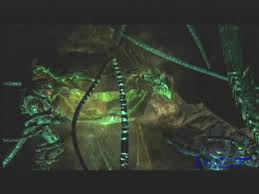 The Gravemind is the leader of The Flood. He was first discovered durring a flood battle in Australia, as soldiers were overhearing his voice. The Gravemind is also the deadliest type of flood, its tenticles can infect any living organism within seconds of injection. The Gravemind as already known is the only flood form that can talk clearly. Since the Flood Extermination, the Gravemind went dormant and is being hunted down by USSR And Minecraftian forces. he has yet to be found. In 2012 however, he was found and killed.
Ad blocker interference detected!
Wikia is a free-to-use site that makes money from advertising. We have a modified experience for viewers using ad blockers

Wikia is not accessible if you've made further modifications. Remove the custom ad blocker rule(s) and the page will load as expected.