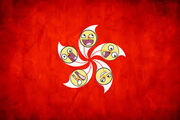 Hong Kong
 is a city located at South
Asia
and in
China
. It is a Special Adminstrative Reigion (S.A.R.) from China (the other is Macau, a colony of
Portugal
until December 20, 1999), from July 1, 1997 after transitioning from the control of
Great Britain
 since 1842. Hong Kong is divided into three parts: Hong Kong Island, Kowloon and New Territories.
Hong Kong is also the home of Jeff Chan (Jeff Chan KU7372). 
18 Districts in Hong Kong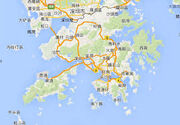 Kwun Tong District
Sai Kung District
Wong Tai Sin District
Kowloon City District
Yau Tsim Mong District
Sham Shui Po District
Lol Ching District
Island District 
North District 
East District 
Tuen Mun District
Yuen Long District
Sha Tin District
Central and Western District 
South District 
Wan Chai District
Tsuen Wan District
Tai Po District
Famous attractions
Star Avenue
Hong Kong Space Museum
Hong Kong Science Museum
Hong Kong Museum of History
Kai Tak Cruise Terminal
Kwun Tong Waterfront
a.p.m. Kwun Tong
Chep Lak Kok International Airport
Ocean Park
Hong Kong Disneyland Park
Victoria Harbour (with second tallest skyscrapers IFC2 and tallest ICC)
Ad blocker interference detected!
Wikia is a free-to-use site that makes money from advertising. We have a modified experience for viewers using ad blockers

Wikia is not accessible if you've made further modifications. Remove the custom ad blocker rule(s) and the page will load as expected.