LH Martin
and
LH Martha
are the two fanmade British TTS voices created by Jon101Smith. They have replaced LH Michael and LH Michelle because they are hard to find for some users.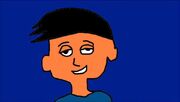 LH Martin
Martin is the fanmade character and sister of LH Martha. He threw tantrums in Episodes 1, 4, and 9. He threw a tantrum in Episode 1, for being called an asswipe by Microsoft Sam, in Episode 4, for being called an A-Wipe by Sydney, and in Episode 9, for being called a British skum by Beulah. However, the tantrums relive his stress. He has appeared in Episodes 1, 3, 4, 6, 8, 9, 11 and 12. He studied at Oxford University.
LH Martha
Martha is the second fanmade character and brother of LH Martin. She threw her first tantrum in Episode 9, for being called a munter by Beulah. She defeated the Devil and She-Devil using her laser powers in Episode 4 and Episode 8, and defeated the scary logos in Episode 9 and Episode 11. She uses laser powers like Microsoft Anna does.
Technicolor Logo Bloopers
Martin and Martha have appeared in many episodes of Technicolor Logo Bloopers. However, the only episodes they didn't appear in are Episodes 2, 5, and 7. However, Martin appears offscreen in Episode 8.
The two also appeared in Pip2010's Technicolor Logo Bloopers series as well.
Ad blocker interference detected!
Wikia is a free-to-use site that makes money from advertising. We have a modified experience for viewers using ad blockers

Wikia is not accessible if you've made further modifications. Remove the custom ad blocker rule(s) and the page will load as expected.