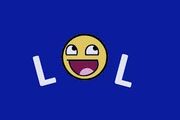 LOL-LOL Land
is a place where
davemadson
enterprises inc. headquarters is located. It is an island between East Roflica and West Roflica. The capital is BFF City, which declared independence in Looney Tunes Intro Bloopers 73.
Dave and his friends moved there since the 73rd episode of Looney Tunes Intro Bloopers until the last episode. When davemadson closed his account, Sam and his friends moved back to ROFL City to begin new lives.
Following davemadson's return to YouTube on January 10, 2017, all of the employees of Davemadson enterprises inc. were rehired.

Ad blocker interference detected!
Wikia is a free-to-use site that makes money from advertising. We have a modified experience for viewers using ad blockers

Wikia is not accessible if you've made further modifications. Remove the custom ad blocker rule(s) and the page will load as expected.