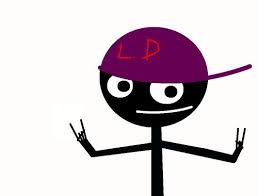 Linux Doug was a servant of Linux Anna.
Douglas is voiced by AT&T Rich.
Service with Linux
Linux Anna installed a "gangsta virus chip" into Doug, making him sound like a rapper (AT&T Rich). He wears hats backwards, and often embroiders his initials on all of his clothing.
He fought in two other wars before being assigned to go with the Linux team to make an army for the Supreme AI. Linux Craig, Linux Max, and Doug beamed Anna to the surface of a random planet to seek help from there. However, they were on Loltarctica, and Doug happened to be looking at a single penguin outside. Craig suddenly took advantage of Doug's annoying rapping, and had Legion make Tux soldiers for the Supreme AI to command.
At some point Anna threw a retard capsule at Doug, killing him.
Ad blocker interference detected!
Wikia is a free-to-use site that makes money from advertising. We have a modified experience for viewers using ad blockers

Wikia is not accessible if you've made further modifications. Remove the custom ad blocker rule(s) and the page will load as expected.