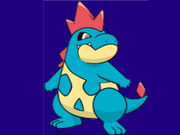 About The SOSOwner
There Is No Real Person Named "SOSOwner". SOSOwner Is A YouTube Channel Made By, Well, The SOSOwner. This Person Is Involved In His Own TTS Series, Funny Signs & PBS 1970 Ident Bloopers.
These TTS Series Were Inspired By davemadson But Has A Strict "No Swearing Policy" Which Means If A Person Swears (Curses) Then They Will Be Fired By A Person Who Heard The Person Swear (Curse).
If Multiple People Heard A Person Swear (Curse) Then A Vote Will Take Place And The Vote Must Have A 2/3 Majority Of Firing Votes To Get The Person Fired.
Series Involved In
Funny Signs (SOSOwner's Series) [Click Here For Info] [Click Here For List Of Episodes]
PBS 1970 Ident Bloopers [Click Here]
Windows Errors (SOSOwner's Series) [Click Here For Info] [Click Here For List Of Episodes]