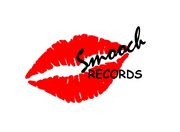 Smooch Records is a record company owned by TTS video maker jemgirl8588. It produces pop and dance music.
The first releases from this label were Microsoft Sam's album Matter of Fact, Microsoft Mike's album Lost in a Moment, and Microsoft Mary's album Best of Me, on December 26, 2014, through jemgirl8588's YouTube channel. She produced the albums, and wrote every song on the albums, but she got the instrumentals from Free Stock Music.
In September 2015, a remix compilation for Microsoft Sam's second single, "Not Just Friends" was released. Additionally, Microsoft Mary released a dance single entitled "Take Me Higher" which currently has a video in the works.
Discography
Albums
Compilations
Singles
Ad blocker interference detected!
Wikia is a free-to-use site that makes money from advertising. We have a modified experience for viewers using ad blockers

Wikia is not accessible if you've made further modifications. Remove the custom ad blocker rule(s) and the page will load as expected.