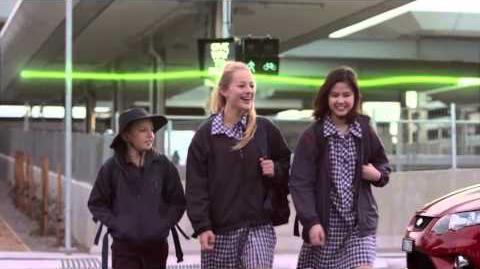 The Moving Victoria Virus is a virus that appears in S1EP9 of Microsoft Sam Reads Funny Windows Errors by TrickyMario7654 and Microsoft Sam Reads Funny Windows Errors (S1EP10) by Aceofspadesproudc100. Its creator is Denis Napthine (Former Premier of the State of Victoria).
Information
The following is info on when the virus appears!
Microsoft Sam Reads Funny Windows Errors by TrickyMario7654 (S1EP9)
After Microsoft Mary tells Microsoft Sam that he was knocked out by one of Denis Napthine's minions, she tells Sam to read more errors. Sam gets an error saying he had been infected with the Moving Victoria Virus and says "Oh No!". Sam starts say gibberish while the ad plays on the computer.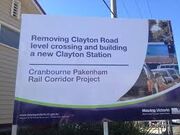 After watching the ad, Sam gets downgraded to Windows 95. Sam says "Curse you Denis Napthine!" Then the evil EAS Logo says he made fun of the "Awesome Denis Napthine!" and takes Sam to an undisclosed location.
Microsoft Sam Reads Funny Windows Errors by AceofSpadesProduc100 (S1EP10)
Sam Gets an Error saying that Denis Napthine has infected him with the Moving Victoria Virus and thanks AceofSpadesproduc100 for submitting errors for his FWE Series. Sam says "Your Welcome TrickyMario7654. And oh that Virus!" Then The Advert starts playing, But this time in reverse and Sam Spazes in reverse. After the Ad Ends An Explosion is shown. And Sam moves onto the next error.
Different Variants
Original Version - Make the user say gibberish while watching the advert.
Reserve Spaz Edition - Makes the User Spaz in reserve while watching the advert either forwards or backwards.
Mirrored Version - Same as the reserve Spaz Edition but mirrors the Advert.
Short Version - Same as the Normal version, but the explosion happens after it shows Victoria Fully zoomed out. There is also a mirrored version of it.
G-MAJOR Version - Plays the advert in G-Major. Sometimes it plays it in reserve.
Trivia
The Reason Why TrickyMario7654 came up with the idea was because he hates Denis Napthine and MOST of The Moving Victoria Projects expect for a few, Like The Upgrading of Crossbucks to lights and bells and gates for rural crossings.
Moving Victoria was First mentioned in S1EP1 for TM7654's FWE by Denis Napthine.
Ad blocker interference detected!
Wikia is a free-to-use site that makes money from advertising. We have a modified experience for viewers using ad blockers

Wikia is not accessible if you've made further modifications. Remove the custom ad blocker rule(s) and the page will load as expected.