The United Anatgonists League



Establishment

Established: January 1,2009 Disestablished: 2012 Reestablished: July 3rd, 2013

President and king:

Formerly Cybriann followed by The Evil Mainframe before it's disestablishment. The Fallen AI (As of its reestablishment)

Free or disestablished?:

Reestablished

Countries previously occupied:

New ZeaLOL, western states of AustROFLia

Allies:

Soviet Lulz Brigade,The Supreme AI, Communist Linux Penguin Army, The Elite AI

Enemies:

Microsoft Sam, Microsoft Mike, Microsoft Mary, Cybriann

Alliance Status:

Active
The
United Antagonists League
was an alliance between villains from around the text to speech universe, formed by Cybriann and
The Supreme AI
in the early days after Earth was destroyed on August 9, 2009.
However, The Supreme AI left to conquer The Republic of My yet Cybriann remained their leader. After The Supreme AI was destroyed at the end of the war in the Republic of My, Cybriann rebuilt her (among many new allies) and once again began their march on world domination.
The United Antagonists Leagues forseable future did not look promising as The Supreme AI and The Evil Mainframe were discussing a plan to take Austroflia for themselves and regain trust from the Soviet VietLulz Brigade, the SVLB went underground again.
The UAL was disestablished in 2012 leaving the resurrected Cybriann in The Supreme AI's Power as one of her Operatives as Cybriann was hacked and reprogrammed to serve the Supreme AI.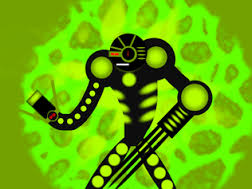 Ad blocker interference detected!
Wikia is a free-to-use site that makes money from advertising. We have a modified experience for viewers using ad blockers

Wikia is not accessible if you've made further modifications. Remove the custom ad blocker rule(s) and the page will load as expected.